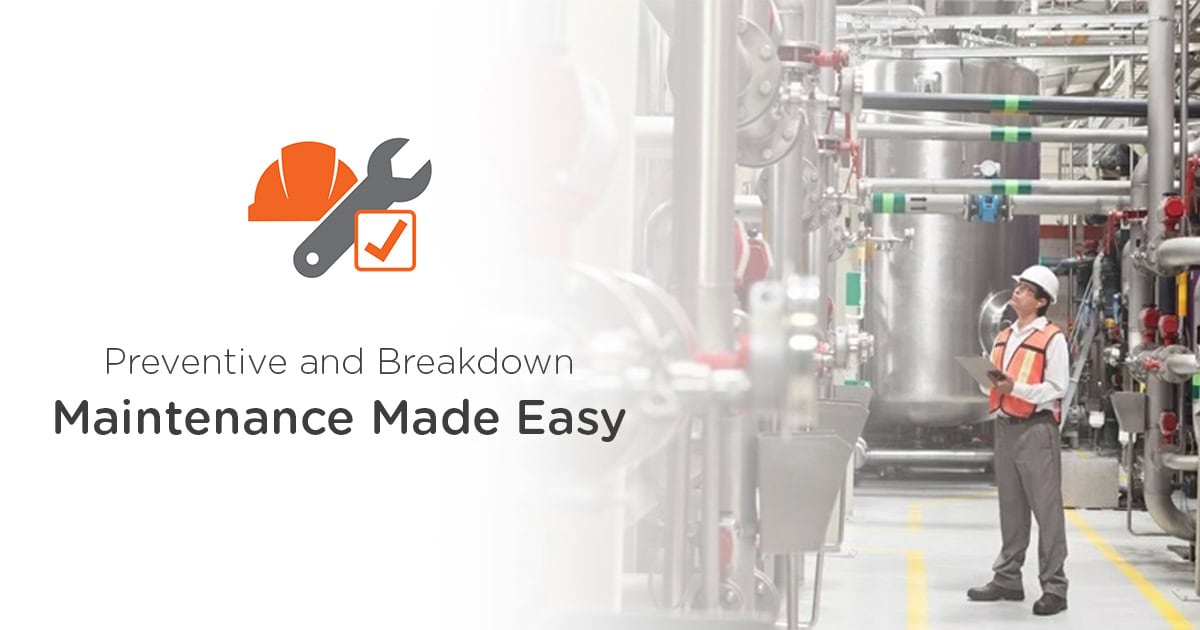 Preventive and Breakdown Maintenance Made Easy
Sparrow ERP's latest updates pack a lot of improvements in Plant Maintenance module. The creation of a Preventive or Breakdown Maintenance job was never is easier than this.
The new preventive maintenance scheduling improvements allow you to create a maintenance plan in advanced by providing various time period choices. You can now create a schedule with choices like One-time, Daily, Weekly or Monthly time selection.
As soon as your schedule is created, you can generate maintenance jobs by click on a button. For example, if you have created a plan to do machine maintenance on each Saturday morning with an end date after two years; then the system will generate 104 maintenance jobs on click of a button.
The great thing is the system will send an email notification in advance before your maintenance job is due.
Each job allows you to add labor and material costs. It can be started when actual maintenance work starts and completed when work ends. This way you can measure the time taken for each job.
Creating a Breakdown job record is even simpler. Via the same scheduling screen, select Breakdown as a type and then create the job. A single maintenance job will be created and after that user can start the maintenance job immediately and complete it with necessary details.
When a maintenance operation starts, system automatically takes the machine linked with the job out of production operation; this means in the production order operator will not be able to see the machine.