Electronics Manufacturing Service provider's biggest and most important challenge is managing the component sourcing. If done right, it makes the operations smooth and profitable. If done less efficiently, it will increase the cost of operations and cost of production. Apart from component sourcing, managing inventory of hundreds of thousands of different components is also the key factor in efficiently run manufacturing process.
Sparrow ERP's innovative sourcing solutions enables you to complete component sourcing activities in minutes instead of hours and days. Sparrow ERP is already comes connected with supplier and distributor systems. In a single click you can fetch prices from different suppliers with stock availability. System's smart algorithm decides best prices based on price and availability (by comparing it with your Bill of Material).
Smart inventory system can manage inventory at different physical and virtual locations. Sparrow ERP also has provision to manage inventory for specific customer for stock sourced for that customer or supplied by that customer. When you import your Bill of Material (BoM), system automatically detects if a component is supplied by customer or to be sourced by assembler. Based on the data, system automatically creates purchase plan and customer supplied component receipts.
Our software solution offers all the applications you need to run an agile, more efficient manufacturing operations.
From Sales, CRM, Inventory management, to Purchasing, Planning, Manufacturing, Logistics to Invoicing, every application you need is right at your fingertips.
Our software is engineered in a way that it can easily be customized to suit your specific business scenario or process
A modern easy to use interface makes the software very intuitive to use. Open API based architecture makes our software easy to integrate with any third party software or application
Sparrow is available as on-premise and in-the-cloud configuration.
Sales Management
An all integrated sales solution including CRM features.
Inventory Management
A power inventory system that seamlessly integrates with all modules.
Purchasing
Simplified purchasing solution that covers all essential tools to ease your life.
Planning & Manufacturing
Control your input time and manage your manufacturing orders efficiently.
e-Commerce
A fully featured e-commerce solution for your B2C and B2B business.
Logistics
Procurement and Shipment made simple with serialization and label printing.
Financial
Customer and Supplier invoicing and payment with advance payment support.
Plant maintenance
Maintenance job creation with automatic scheduling. Integrated with production planning.
API for integration
Makes integration easy with internal and external software via XML/JSON.
Advance Quality Control
Dynamic QC control can be integrated with each production step.
Document management
Super simple documents management with sharing functions.
Notifications
Sparrow generates in-app notification as well as email notification based on subscription.
https://www.intellial.com/wp-content/uploads/2019/08/How-to-predict-estimated-production-time-in-PCB-Assembly_2.jpg
800
1200
intellial
https://www.intellial.com/wp-content/uploads/2019/06/ispl_logo_6.png
intellial
2019-08-08 16:57:04
2019-08-11 18:19:09
Estimating Production Time of PCB Assembly Job
https://www.intellial.com/wp-content/uploads/2019/07/sales_contract.png
654
1345
intellial
https://www.intellial.com/wp-content/uploads/2019/06/ispl_logo_6.png
intellial
2019-07-29 10:00:29
2019-07-26 11:51:00
Sales Contract for Supply Commitment
https://www.intellial.com/wp-content/uploads/2019/07/Operation-Level-Inspection-of-PCB-Assembly.jpg
630
1200
intellial
https://www.intellial.com/wp-content/uploads/2019/06/ispl_logo_6.png
intellial
2019-07-17 11:00:39
2019-07-17 11:22:26
Operation Level Inspection of PCB Assembly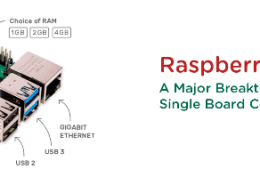 https://www.intellial.com/wp-content/uploads/2019/07/Raspberry-Pi-4-for-Single-Board-Computing-IoT-FI.png
208
800
Naveen Yadav
https://www.intellial.com/wp-content/uploads/2019/06/ispl_logo_6.png
Naveen Yadav
2019-07-03 16:39:10
2019-07-15 11:19:47
Raspberry Pi 4 A Major Breakthrough for Single Board Computing & IoT