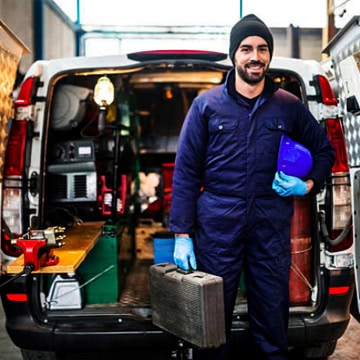 Plant Maintenance: Maintenance & Repairs
Regular safety inspections and assessments of essential components, Maximize Performance of Assets and Improve Operations
Each manufacturing plant needs to take care of their equipment, and therefore preventive maintenance is required. Our maintenance software provides detailed scheduling capabilities to proactively generate maintenance jobs at a certain period. At the same time, Break-down maintenance jobs can also be registered.
Maintenance of equipment preventive and breakdown ensures that assembly lines are up and running when needed. It ensures high product quality and efficiency in time. Sparrow has a module for effective handling of both preventive and breakdown maintenance. Track scheduled plant maintenance activities and easily manage breakdown repairs Each plant needs to take care of its equipment, and therefore preventive maintenance is required.
An advanced plant maintenance software that will allow you to manage preventive as well as breakdown maintenance of your machine with complete maintenance activity and logging. Sparrow ERP provides a detailed scheduling capability to create maintenance jobs proactively during a certain period. Break-down jobs can be registered at the same time.
Plant Maintenance module offers a single platform for easy planning, organization, and management of all your maintenance activities. The maintenance module also offers an extensive audit path of all maintenance jobs and reports schedule compliance.
Plant Maintenance Software Features